Waste plastic to fuel oil pyrolysis equipment exported to many countries
Now Dongying Group has developed a waste plastic to fuel oil pyrolysis equipment. The equipment uses high-temperature cracking principles to crack waste plastics into fuel oil, carbon black and combustible gas. Waste plastic is not only a social problem, but also a material that can bring you wealth.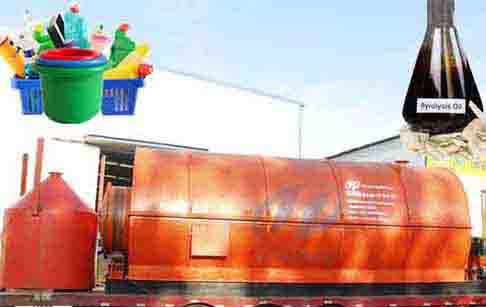 So what is the working principle of the pyrolysis plant that can turn waste into treasure? The specific process is as follows:
1. Feed waste plastic into the reactor via an automatic pusher.
2. The reactor is heated and the temperature reaches a certain height. The waste plastic is cracked into oil and gas.
3. The oil and gas that is cracked passes through the condensing system. A part of it is liquefied into heavy oil and falls into the oil tank. The other part of the non-condensable gas will be condensed and filtered by the condensing system until the oil and gas are fully filtered. In addition, the waste plastic cracking equipment has a vacuum negative pressure device that can provide negative pressure, divert oil and gas, and ensure that the equipment obtains the maximum oil yield.
4. The liquefied fuel obtained is finally passed through a dust removal and deodorization device to remove the smoke and odor generated during the combustion of the fuel.
5. When the reactor temperature drops below 40 degrees, remove the carbon black from the reactor.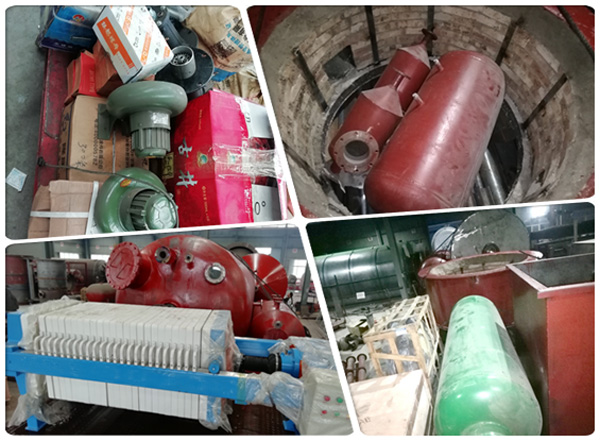 Waste plastic to fuel oil pyrolysis equipment is used to convert waste plastics into fuel oil and carbon black. As we all know, plastic waste has been the largest polluting substance for a long time because of its non-biodegradable nature. Innovators have been trying to come up with a perfect solution to recycle and take advantages of the waste plastics.
If you are also looking for a waste plastic to fuel oil pyrolysis equipment to deal with the waste plastics and want to turn waste into useful energy, DOING Machinery is the best choice for you. As one of the most professional plastic recycling machine manufacturers, we are supplying the technologically sophisticated industrial machinery for waste plastic recycling. Our waste plastic to fuel oil pyrolysis equipment have been exported to many countries, such as United Kingdom, South Africa, Uzbekistan, the Philippines, Turkey, Dominica, Nigeria, Jordan, Netherlands, Brazil, etc.
If you want to know more details, Click here to get online service!
Contact: Bonnie Zhao
Tel: 008637156771822
E-mail: sales@doingoilmachine.com
http://www.wasteplasticpyrolysisplant.com
We also provide :
Continuous waste tyre pyrolysis plant